Website Development
Designing aesthetically pleasing websites that are easy to load, with the required functions for any business.
Digital Marketing
Digital Marketing aides businesses connect with consumers while increasing visibility and traffic to the website.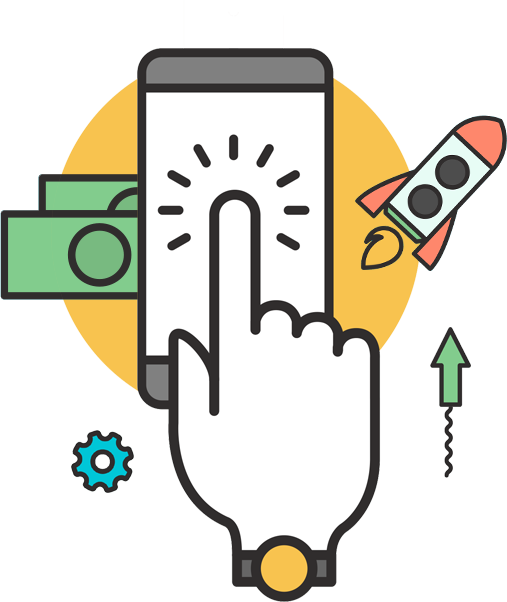 Social Media Management
Campaign driven social media management approach for better visibility and higher brand recall.

Search Engine Optimisation
SEO is crucial for businesses as it drives traffic to websites organically while increasing visibility.
E-Commerce Marketing
We provide smart customized solutions for the eCommerce stores to drive success. .
Ancillary Services
Automated Bulk Email, Bulk SMS and Bulk Whatsapp Services with backend panel to monitor the delivery for better ROI.
We Offer a Full Range of Digital Marketing Services!
Website designing and it's smooth execution is the crux of a company's online presence. But what's the point of having a good website that's getting no traction? Introducing Procure Digital Solutions
A 360-degree creative marketing agency that caters to all your digital needs while offering real time solutions.
Revolutionize your business with cutting edge web solutions.
Initiate new ideas, projects and lead the way to a digital India.
Process we follow with our clients
OBJECTIVE
We define the exact objective required to achieve the goal.
STRATEGY
We provide accurate strategy required to get the ROI for any brand.
TECHNOLOGY
Adapting to the evolving technology is an important part of staying in the long run.
ANALYTICS
With weekly analytics and reports provided to monitor the growth.
Happy Clients Make Us Happy.
The Procure Digital Solutions team has helped turn our SEO around and we are finally seeing positive results. They serves as an extension to our digital marketing team and have been really satisfied with the quality of their work
Everyone in Team that I've met has been extremely helpful, using their experience to silence the distractions and navigate a clear path to a successful digital marketing plan
Procure Digital Solutions have built and developed our social media platforms from scratch and we now have excellent brand awareness online. Website visitors increase month by month due to our social media campaigns and SEO/PPC development. They are extremely knowledgeably in digital marketing and enthusiastic and have become an extended part of our marketing team.